Greenfiber blow-in cellulose insulation
A better product for your customers.
Contact a Sales Rep

Partner with Greenfiber
Contact a sales representative.
There's a long list of reasons contractors and homeowners benefit from using Greenfiber. And our advantages extend to you, too, from the range of our products to our competitive marketing to the support you'll get from our people. We look forward to increasing your comfort with the industry's leading cellulose insulation.
Let your customers know about our advantages.

Why it's better

Greenfiber's not only easier to install in retrofit and new construction environments, but it keeps homes cooler in the summer and warmer in the winter. It's so effective, it can reduce heating and cooling costs by up to 25%.¹

Along with energy savings and superior comfort, it also provides exceptional noise control and unmatched fire resistance. Plus, all Greenfiber products are UL Listed and Classified, and we help contractors meet essential certifications.

There's No Contest

Greenfiber outperforms fiberglass in one essential way after another.

Get The Facts

We're the leader in cellulose insulation.

Why Greenfiber

Across the US and Canada, we're the energy-saving, cost-effective, smart insulation choice. With eight US manufacturing facilities, we can almost always deliver with just a two- to three-day lead time. We also provide competitive programs to reach your customers, and we offer the support you need when you need it. 

From blended insulation that's perfect for most attics to specialty products spanning residential and agricultural use, our cellulose will give your customers the best results.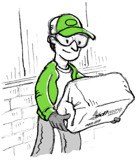 All the support you need, in one place.
We don't just make it easier to install insulation. We make it easier to sell.
Open your toolbox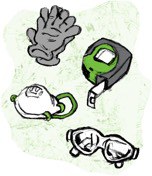 ¹ Savings vary. Find out why in the seller's fact sheet on R-values. Higher R-values mean greater insulating power. Based on energy analysis of climate zones 1–7 using 2018 IECC reference home comparing R11 attic to DOE recommended attic insulation by climate.