Whether it's new construction or retrofit,
Greenfiber makes jobs go better.
Contact a Sales Rep

Partner with Greenfiber
Contact a sales representative.
From attics to walls to floors, Greenfiber cellulose blows over old insulation, above non-woven netting, and into any hard-to-reach space down to the smallest chink. As a result, you get foolproof coverage in one fell swoop. And your customers get greater comfort and lower bills plus extra benefits including noise reduction and protection from fire, extreme temperatures and humidity.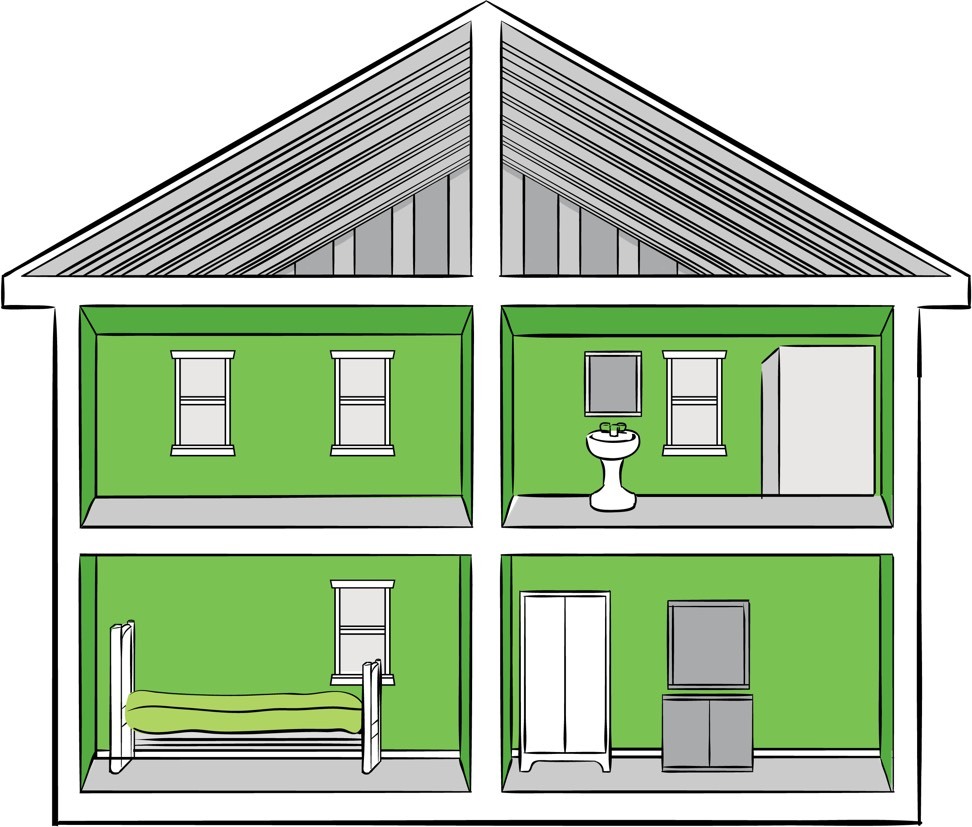 If walls could talk, they'd recommend Greenfiber.
Across the US and Canada (and it gets really cold there), we're the energy-saving, cost-effective, smart insulation choice. We're also the leader in cellulose insulation, making it easily available for use in attics, walls and floors throughout the home.
Get the big picture
Explore your options

LEED Green
Building Certification
To earn certification under the U.S. Green Building Council's (USGBC) Leadership in Energy and Environmental Design (LEED) rating system, projects must not only satisfy all LEED system prerequisites, but also earn a minimum number of credits.

Greenfiber meets five significant criteria used in the USGBCs LEED certification ratings system:

Improve building durability
Rental Machine Accessories List
Conserve energy and electricity
Reduce demand for raw material
Improve indoor environmental quality
When applied properly, Greenfiber's fiber insulation products will contribute materially toward earning points in a LEED certification for LEED Green Building Design and Construction Rating System (BD + C) and LEED for Homes Rating System.
You can read more about Greenfiber's insulation contribution points here. You can also read a detailed report about Greenfiber insulation products and LEED projects, and a case study of Greenfiber insulation in a LEED Gold Certified Building.
---

UL Certifications
| Product Designation | Applicable Fire-Resistive Design(s) |
| --- | --- |
| FRM (Fire Rated Material) | U370, U377 |
| INS735, INS745, INS765LD and INS770LD | G524, L521, L528, L546, L576, L582, M509, M512, P522, U023, U032, U036, U040, U053, U305, U309, U311, U317, U321, U326, U330, U331, U333, U338, U339, U340, U341, U342, U344, U354, U355, U356, U398, U403, U411, U412, U420, U425, U426, U428, U429, U434, U435, U436, U438, U440, U460, U462, U463, U465, U466, U467, U469, U470, U471, U477, U478, U495, U498, U499, U528, U622, U646, U647, U648, U651, V302, V303, V401, V410, V414, V416, V421, V455, V472, V481, V493, V495, W405, W419 |
| INS510LD, INS515LD and INS541LD | P522, U032, U036, U305, U309, U311, U317, U321, U326, U330, U331, U333, U338, U339, U340, U341, U342, U344, U354, U355, U356, U398, U528, V302, V303 |
¹ Savings vary. Find out why in the seller's fact sheet on R-values. Higher R-values mean greater insulating power. Based on energy analysis of climate zones 1–7 using 2018 IECC reference home comparing R11 attic to DOE recommended attic insulation by climate.