04.26.23
Can you blow cellulose insulation over existing fiberglass?
Installing new insulation over existing insulation is a good way to keep a home's interior feeling comfortable year-round. But you may wonder whether cellulose insulation is compatible with fiberglass batts and other common insulation materials. The answer is yes: Cellulose insulation can be blown over fiberglass batts or any other type of insulation material — provided it's not wet. Not only does it reduce the hassle involved in replacing a home's insulation from scratch, but using cellulose insulation is also an easy way to insulate and reduce damage to the environment.
Here are four things you should know about installing cellulose over fiberglass insulation.
1. It is safe to mix cellulose and fiberglass.
You do not need to remove existing fiberglass from attics before blowing cellulose on top. By adding a few inches of blow-in cellulose insulation on top of fiberglass insulation, you will make the home significantly less vulnerable to uncontrolled air infiltration traveling between the attic and living space.
When cellulose insulation is blown in on top of another insulation, issues can occur if the existing insulation is wet. If this is the case, it's not a good idea to mix the two. Of all insulations, cellulose is the only insulation in common use that actually manages moisture. By blocking the movement of moisture-laden air, the material will reduce moisture movement to manageable levels within the building assemblies.
But how does it work?
The hygroscopic nature of cellulose insulation (in other words, its ability to absorb moisture) allows it to manage and wick moisture from areas of greater to lesser concentrations. Think of a paper towel on a table: A drop of water on the towel spreads as it hits the towel to dry quickly. Cellulose is a hyper-version of this, moving moisture to the warm side of the wall to dry.
2. Cellulose does not cause fiberglass to lose its R-value.
Retrofitting any part of a home's envelope will cause changes in air, heat and moisture flow. However, cellulose insulation is ideal for providing additional R-value over existing attic insulation with little to no fuss, since it completely fills voids and gaps left open by other forms of insulation.
One critical part of the equation: Make sure to use the right amount of insulation to achieve the R-value you need according to your climate zone and the amount of existing insulation (if any). If you're installing cellulose over fiberglass, it's also important to take the R-value of the old insulation into consideration when figuring out how much additional R-value you'll need to install.
The higher the R-value, the greater the insulating power — but this doesn't mean more is always better. What matters is using the right amount of insulation to achieve the R-value you need according to your climate zone and the amount of existing insulation.
To help you strike the right balance, Greenfiber is conditioned as it is blown through a 100-foot hose (two 50-foot sections), breaking it up and expanding to achieve the R-value you need.
To determine your climate zone, consult this International Energy Conservation Code climate map. Your zone's insulation recommendation is stated as an R-value.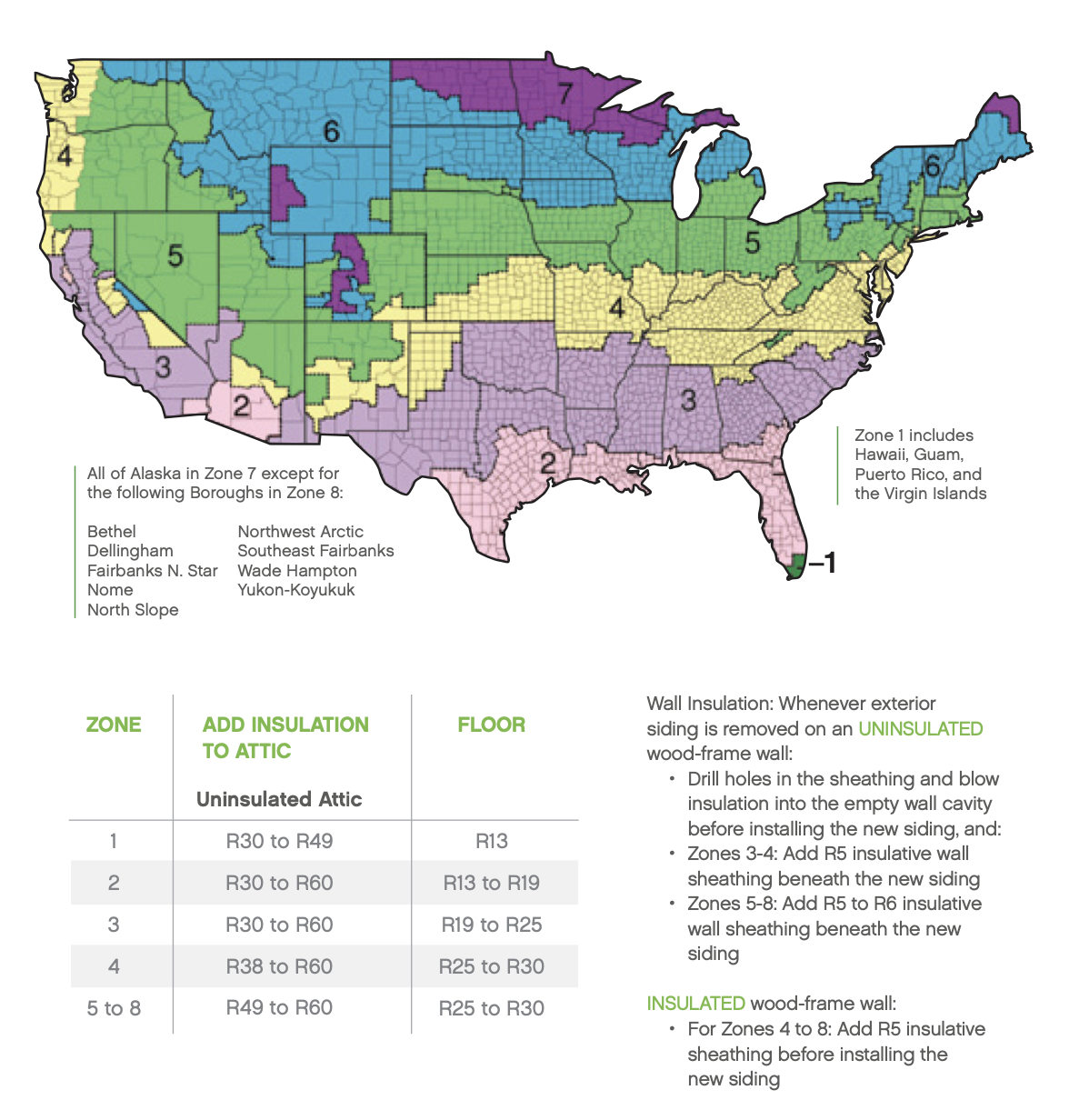 3. When properly installed, blow-in cellulose insulation does not settle in sidewalls.
Settling is one of many misconceptions about cellulose insulation. The truth is that cellulose insulation does not settle in sidewalls when properly installed. However, it will settle in attics until it reaches a stable density — as will other types of blown insulation. Our coverage chart takes this into account, and per federal standards, all thermal performance testing is performed at the settled thickness.
4. Cellulose can last for the lifetime of a home — with no degradation.
Unless damaged, a home's insulation can last for decades. For homes with eco-friendly, plant-based cellulose, the insulation is expected to last for the life of the home. Fiberglass can also last for this timeframe, but because cellulose is made of recycled materials, it does not degrade over time. This results in lower energy bills year-round since the home will stay warmer in the winter and cooler in the summer.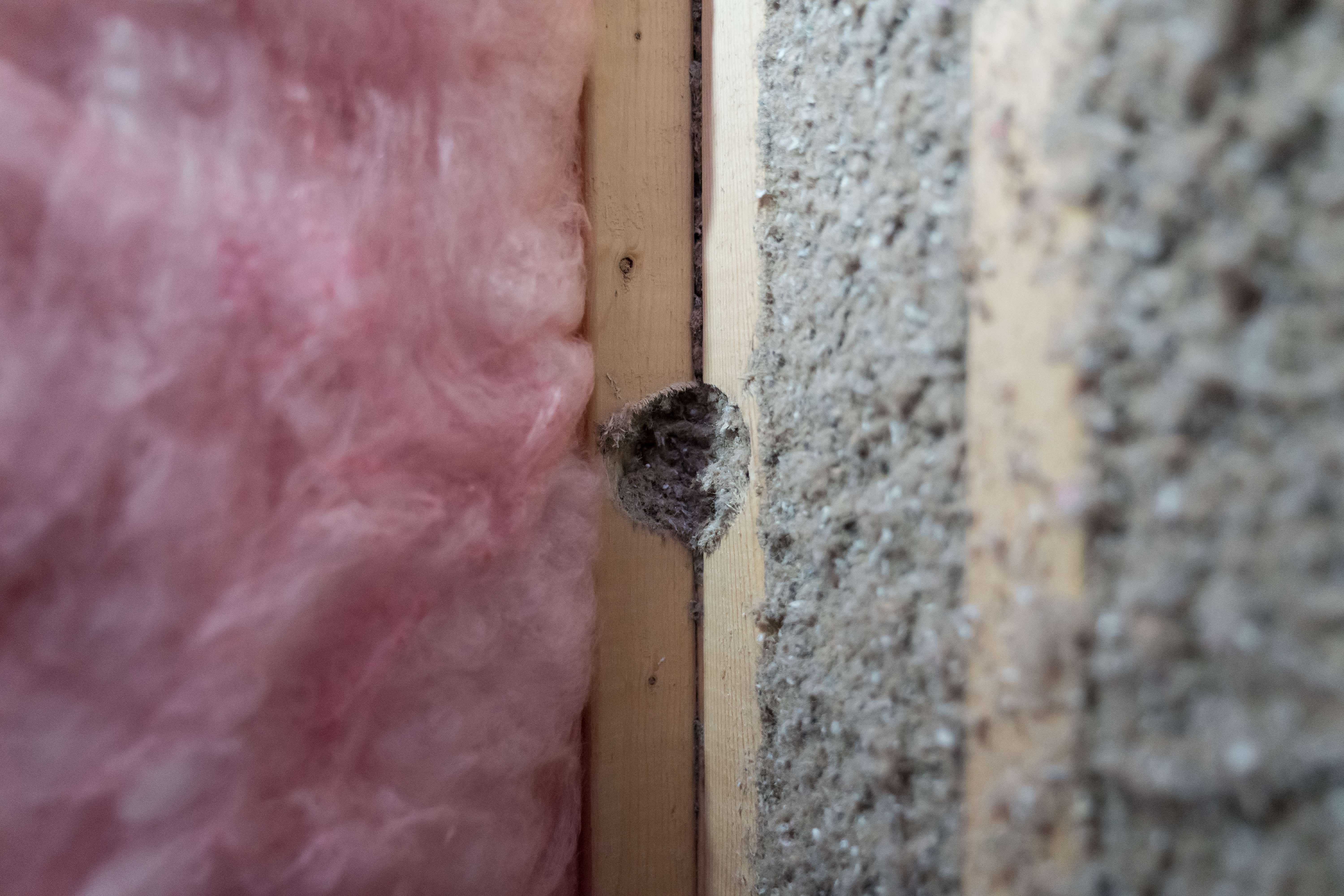 If installed properly, Greenfiber ensures the product will be free from defects and will not deteriorate under normal and proper use for the lifetime of the structure. You can blow cellulose insulation on top of fiberglass to bring a home's energy efficiency to an optimal level. Plus, by blowing cellulose on top of existing insulation, you will give the home added fire resistance and a boost in noise protection.
Need more reasons to believe? See how cellulose came out on top in a carbon-impact comparison study when compared to other insulation materials.