Fewer total bags and less dust
ProCell Green Blended Blow-In Insulation
The larger 25 lb. bag is perfect for contractors, offering an effective solution with its increased coverage area and decreased jobsite time.
Bag Size:

25 lb

R-Value:

R-13 to R-60 and beyond

Coverage:

17.8 at R-40 (Varies as per R-Value) in Attic 20.8 at R-20.2 in Walls (2x6 Construction)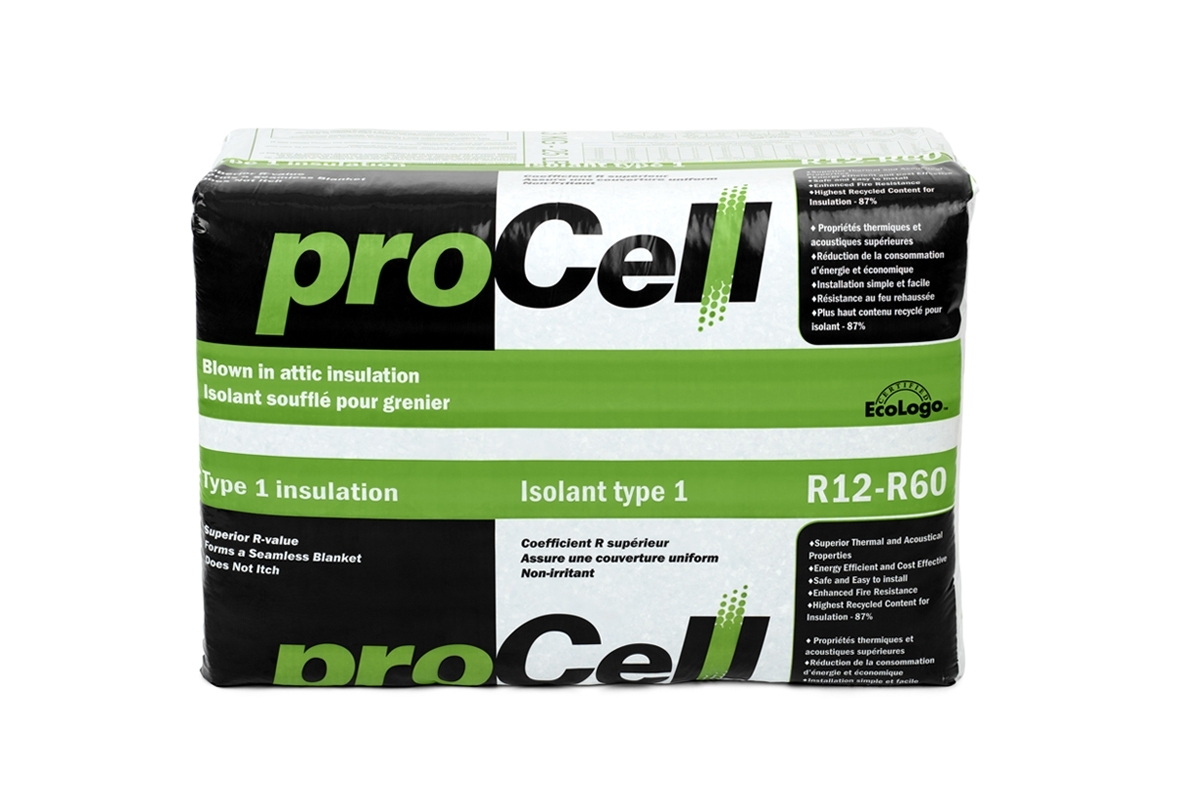 Product Features
Increase coverage area and decrease job site times with this 25 lb. bag of ProCell Green. The loose fill fibers fill gaps and voids to create an energy saving thermal blanket that keeps homes comfortable in extreme cold and hot temperatures while reducing outside noise. Fire resistant treated insulation is made with up to 85% recycled material that meets Class 1 Fire Rating to protect homes, providing more time for evacuation.
Specifications
Ideal for attic blow-in installations to create an energy saving thermal blanket that fills voids and reduces sound
Increased coverage area to reduce jobsite time
R-Value per Inch: 3.7
Requires no cutting tools; allowing for simple installation
Dense pack application in attics and slide walls blocks outside noise
Can be installed over any existing insulation or in new home construction
Limited lifetime warranty
ENERGY STAR compliant