ThermoShield™ Blended Blow-In Insulation
ThermoShield™ Cellulose Insulation comes in a ready to install 23.25 lb bag for homeowners and pro contractors alike and provides superior performance in the harsh Canadian climate. Made from over 85% recycled content, the economical blended formula is ideal for any dry blow-in applications like attics and can also be dry blown into walls and floors.
View our Canadian Construction Materials Centre (CCMC) evaluations.
Bag Size:

23.35 lb

R-Value:

R12 to R100+

Coverage:

33.3 sq. ft. per bag at R20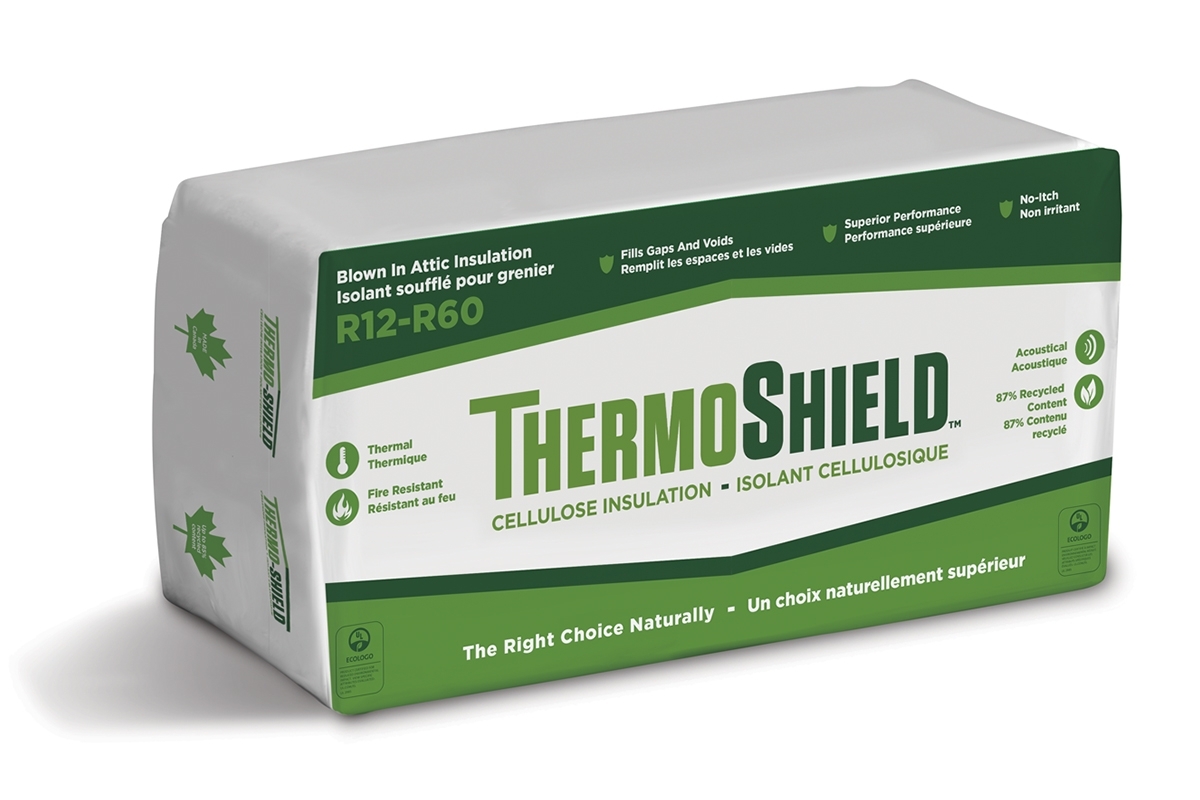 Product Features
ThermoShield creates a thermal blanket that fills gaps and voids to reduce air infiltration; keeping your home warm in the winter and cool in the summer. It can be applied over existing insulation or in new construction with its scalable R-Value up to and exceeding 100. ThermoShield provides superior reduction of noise transfer through floors and walls when dense packed into attics and sidewalls. This fire-resistant treated insulation is made with up to 85% recycled material that meets Class 1 Fire Rating to protect your home, giving you more time to evacuate. The low dust, no itch formula requires no cutting tools, allowing for simple installation.
Specifications
ENERGY STAR Certified
Formaldehyde Free
Limited Lifetime Warranty
R-Value per Inch: 3.7
Maximum R-Value: 100+
Insulation Type: Cellulose
Fits 2 x 4 and 2 x 6 Walls
For Use in Attics
For Use in Ceilings
For Use in Crawlspaces
For Use in Walls
Sound Barrier