Cellulose is made of paper (think wood pulp). Once that paper has been used, it can be recycled to make cellulose insulation. If you've ever wondered what becomes of recycled newspapers, think of Greenfiber.
Greenfiber insulation consists of up to 85% recycled paper fiber and has some very important advantages.
Works efficiently

Cellulose is denser and has better resistance to airflow than fiberglass, so it works more efficiently as insulation.

No itch

It doesn't itch, which makes installation a lot more pleasant.

Superior noise suppression

Because of its density, cellulose provides superior noise suppression.

Quality & sophistication

Cellulose has improved in quality and sophistication over time, and it now provides exceptional resistance to fire, moisture, mold and vermin. What other insulation can claim these benefits and also provide the superior thermal and sound insulation that comes naturally to cellulose?

Low-energy manufacturing

Manufacturing cellulose insulation takes 1/5 of the energy than fiberglass.¹

Environmentally responsible

By using recycled materials from local sources, low-energy manufacturing and short-haul transportation, Greenfiber gives you an environmentally responsible choice with our cellulose insulation.
You won't get this from other types of insulation.
Absorbs sound..

The density of our cellulose — and the fact that it can fill every gap and void — helps reduce noise from outside.

57% better at resisting fire.² .

Our density and the fact that Greenfiber is treated with fire-retardant additives also provides fire protection for your home, giving you more, critical seconds to escape.
We've got just what you need.
Insulation Calculator

See how many bags you'll need. We promise it's not brain surgery.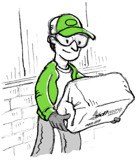 Find Greenfiber close to your home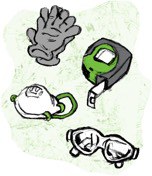 ¹ Comparison based on an R-30 value at one square foot coverage area. This comparison includes the production and energy used in the insulation manufacturing process. Based on Sustainability Impact Index - Prepared by Principal Partners.
² Based on STC ratings on complete assemblies using staggered drywall construction with Greenfiber Wall Spray Cellulose Insulation. Architectural Testing, Inc., Report No. A2954.01-113-11

³ As demonstrated by The Large Scale Outdoor Fire Test Program comparing the fire performance of three structures: (1) an uninsulated structure; (2) a structure insulated with R-13 fiberglass batts (wall cavities) and blown-in, loose fill insulation (attic floor); and (3) a structure insulated with Greenfiber's cellulose insulation using spray applied cellulose insulation (wall cavities) and blown-in, loose-fill cellulose insulation (attic floor) - Prepared by Steven Winter Associates Inc.