Greenfiber insulation outperforms other types of insulation in one critical way after another. Plus, it offers advantages you've probably never even thought about. And it doesn't itch.
Imagine what you could buy.

25% Reduction in Heating & Cooling Costs

Greenfiber keeps your home cooler in the summer and warmer in the winter.¹ Our cellulose insulation is so effective, it can cut your energy bill significantly. And we think you can come up with better ways to spend your money than blowing it out into the air.

There's no contest

Greenfiber outperforms other insulation in one essential way after another.

Get the facts

Love the sound of silence?

Absorbs sound.

Where air flows, sound follows. But because Greenfiber is so much denser than fiberglass and blown in to fill every space, it provides "superior noise transfer reduction" through floors and walls, which is a technical way of saying it does a great job of blocking sound — including the garage band next door.  

Peace and quiet.

Loose fill insulation, like Greenfiber, fills gaps and voids. It's even used in homes next to airports.

Want a little peace of mind?

57% better at resisting fire.²

With a Class 1 fire rating, Greenfiber is 57% better at resisting fire than most other common types of residential insulation. Other forms of insulation don't contain active fire-resistant materials. In addition, its density is two to three times greater than fiberglass, and qualifies Greenfiber as a fire-blocking material. In a large-scale fire test, Greenfiber lasted 68 minutes – 60% longer than fiberglass² batts – making Greenfiber the best choice to protect the people you love.

Don't want to break a sweat?

It's easy to install Greenfiber.

Because Greenfiber is blown in, and it doesn't require you to lift insulation through an attic access hole and then cut and fit into place. Plus, ours can be blown over existing insulation. The blower machine can often be rented from the place where you purchase Greenfiber.

Care about the planet?

We're better for you and the environment.

We use up to 85% recycled material that's free from unhealthy substances like formaldehyde and asbestos. In addition, we use just one-fifth the energy to manufacture Greenfiber as that used to make competing insulation products.³

What is cellulose?

Learn why cellulose is the environmentally responsible choice.

Dig deeper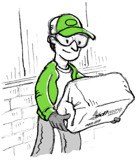 Find Greenfiber close to your home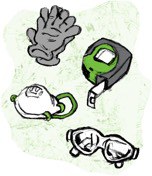 ¹ Savings vary. Find out why in the seller's fact sheet on R-values. Higher R-values mean greater insulating power. Based on energy analysis of climate zones 1–7 using 2018 IECC reference home comparing R11 attic to DOE recommended attic insulation by climate.
² As demonstrated by The Large Scale Outdoor Fire Test Program comparing the fire performance of three structures: (1) an uninsulated structure; (2) a structure insulated with R-13 fiberglass batts (wall cavities) and blown-in, loose fill insulation (attic floor); and (3) a structure insulated with Greenfiber's cellulose insulation using spray applied cellulose insulation (wall cavities) and blown-in, loose-fill cellulose insulation (attic floor) - Prepared by Steven Winter Associates Inc.
³ Comparison based on an R-30 value at one square foot coverage area. This comparison includes the production and energy used in the insulation manufacturing process. Based on Sustainability Impact Index – Prepared by Principal Partners.