Our sales reps are always ready to help. Just say what you need and consider it done.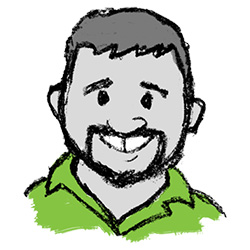 Erick Peril
Arkansas, Iowa, Kansas, Louisiana, Minnesota, Missouri, Nebraska, North Dakota, Oklahoma, South Dakota, Texas
682-300-3223
[email protected]
A note from Erick
After 30 years in the floor covering industry, I joined Greenfiber eight months ago and have enjoyed every minute of it. I am passionate about selling products that will not only make the customer feel comfortable and save them money, but also diverts material that would otherwise and up in a landfill. My customers are the most important thing to me, and I will go the extra mile to make sure they are taken care of.
Get in Touch