Our sales reps are always ready to help. Just say what you need and consider it done.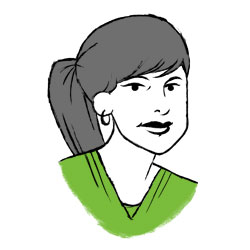 Christa Manning
Delaware, District Of Columbia, Illinois, Indiana, Kentucky, Maryland, Michigan, New Jersey, Ohio, Pennsylvania, Virginia, West Virginia, Wisconsin
570-956-1982
[email protected]
A note from Christa
I joined Greenfiber in 2015 in Customer Service in our Wilkes-Barre plant and quickly moved into a Customer Liaison role for the Northeast region where I had the ability to improve our customer relationships. I pride myself on providing a best-in-class experience for my customers and end-users. Please call or email me with your questions or needs. 
Get in Touch